TimeTec Attendance Application for Effective Workforce Management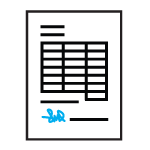 Audit Data & Reporting
Employees' attendance data is valuable for companies to generate relevant reports to help manage your workforce.
• 31 preconfigured reports available for use
• Report layout is configurable and customizable
• Multiple filters to ease report generation
• Generate reports in pdf, xls, doc & csv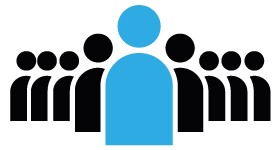 Manage User and Organizational Chart
Add users into TimeTec Attendance & assign them to the respective organization or department.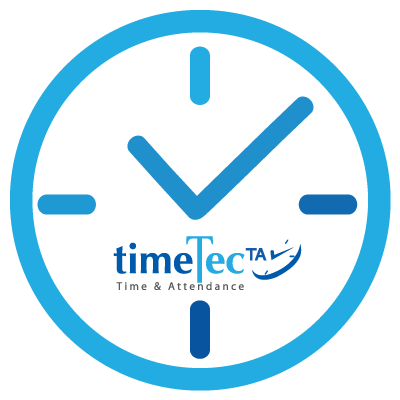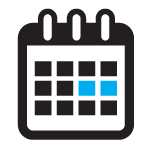 Scheduling Made Easy
With just 3 simple steps, scheduling of your company working timetable can be done accurately and effectively. TimeTec Attendance also offers default schedule upon signup to help ease configuration.
• Create customized schedules and define rules to each schedule
• Add Roster to accommodate schedules created in calendar view
• Assign users to respective Roster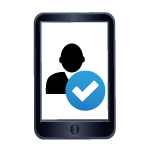 Request & Approval
Comprehensive approval rules and flows to cater for different scenarios.
• Request overtime in advance or after
• Request amendments of attendance data
• Request for clocking outside of office or working sites, suitable for salesperson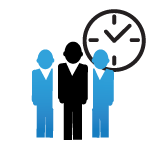 Attendance
Daily work and overtime can be accurately recorded based on the schedule rules and settings. All clocking data will be processed and automatically matched to every clocking column appropriately.
• Real time data reflected in Attendance Sheet
• Manager to edit any missed punch or inaccurate data
• Customized table formats for exporting attendance in xls, csv, txt to be used in third party payroll systems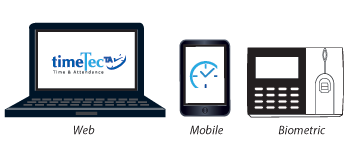 Clocking Options
TimeTec Attendance offers 3 clocking options; Mobile App, Web & Biometric Terminals. All clocking data will be synced with the server in real time.
• Captures mobile's GPS location when clocking
• Recognizes unique mobile ID for each user's mobile to avoid "buddy-punching"
• Genuine clocking data at all times with biometrics terminals
System & Data Management
• Offer easy and automatic daily full system data backup and simplified full system recovery
• User selectable ODBC compatible database is used to meet the enterprise level requirements, e.g. MySQL
• Support different levels of user privilege settings
• Effective approval system
Complete Automation
High Quality Information
Measurable ROI
Exceed Expectations
TimeTec Attendance in Mobile App
Report and View Your Attendance Data Easily
Get TimeTec Attendance App from App Store or Google Play and man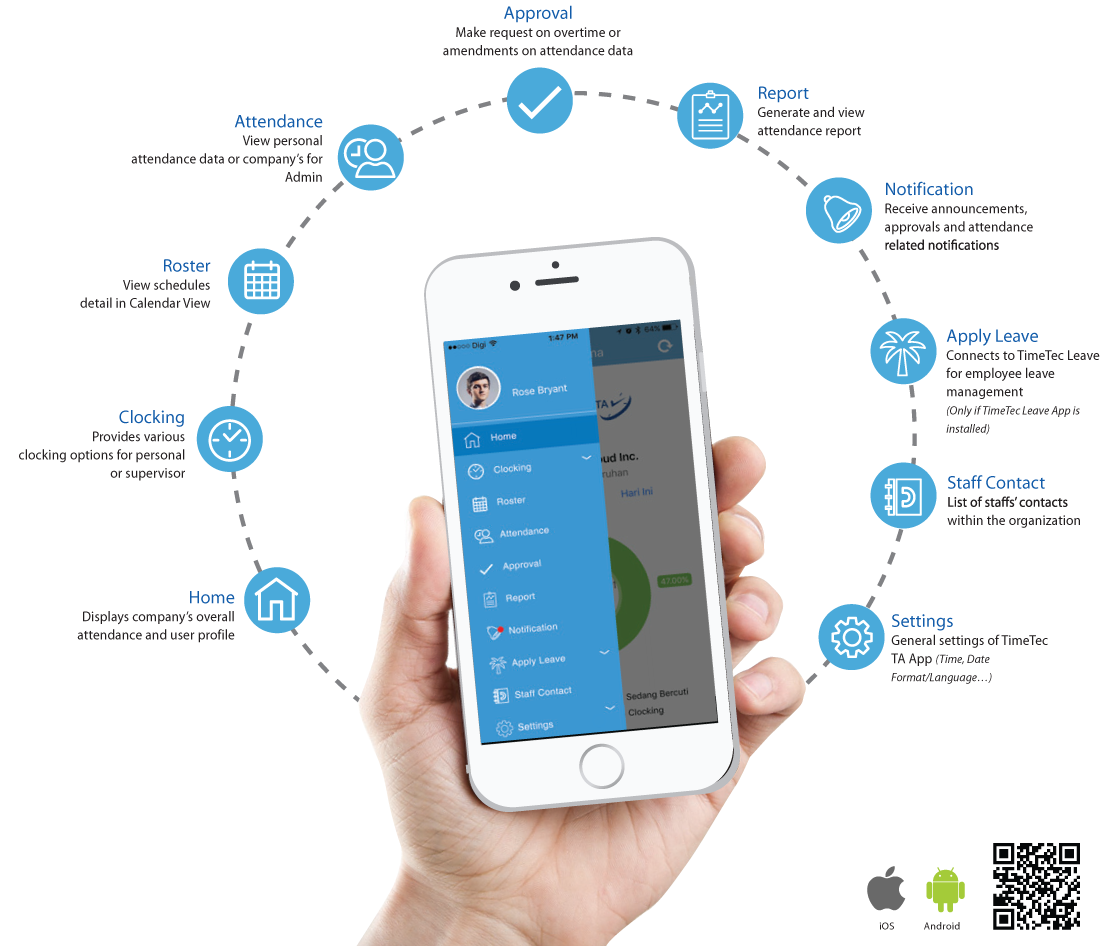 Benefits of TimeTec Attendance:
• Fast and easy system deployment • Minimize burden on HR, IT and support staff • Low upfront capital investment for an effective system
• Predictable monthly payments for effective financial planning • Multi-branch management made easy • Accessible via Internet anytime, anywhere
• Free & regular software updates • Optimal uptime and system reliability • Reduce IT maintenance and upgrade costs
• Reduce errors and total payroll processing time for HR staff • Reduce intentional errors (dishonesty) in time management
• Eliminate unplanned overtime and non-productive hours • Unlimited worldwide support from our global partner network
• High reliability with over 15 years experience in time and attendance system development and industry
• Secure, redundant and environmentally conscious data center