Cloud Technology Shifts the HR Centric to Operation Centric System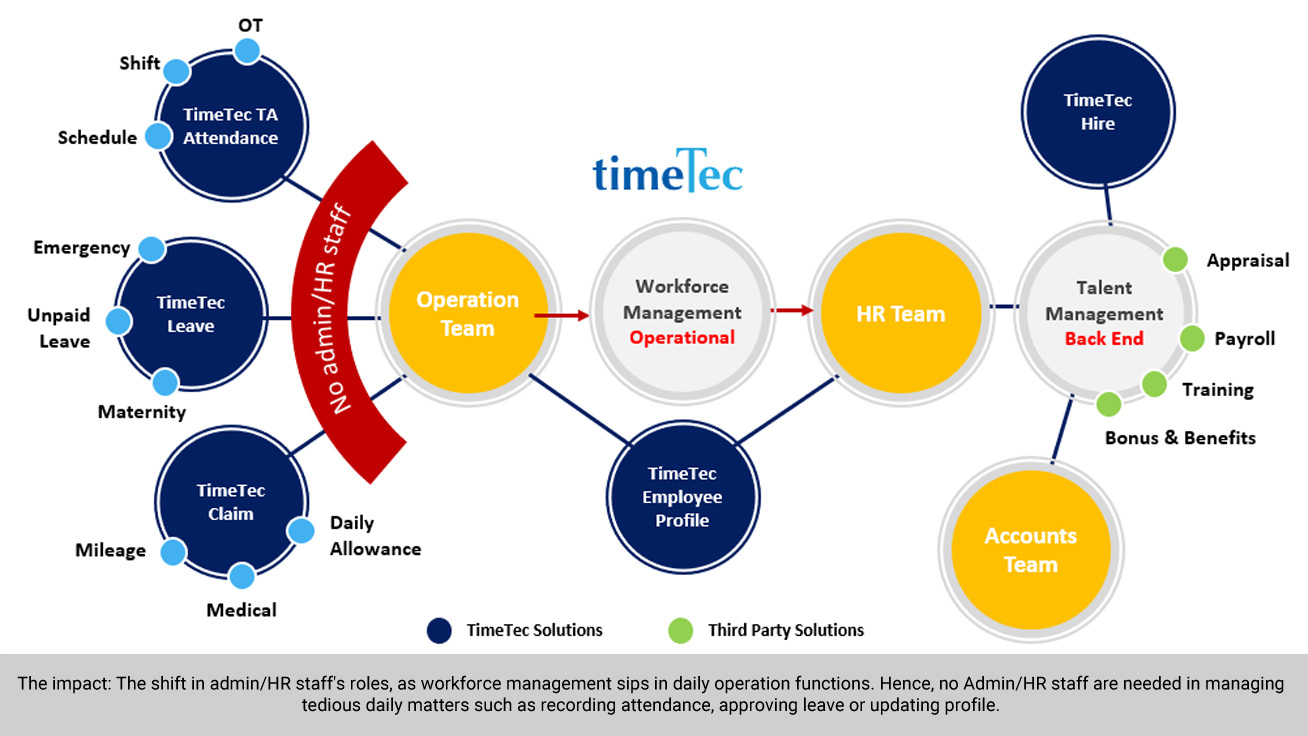 In the late 80s' and early 90s' for the last century, when personal computers were introduced, they changed the world by moving various manual jobs to desktop computers, and Computerization was then the buzzword. It was simple and clear. Today, the advancement of Information Technology brought us another buzzword, Digitalization. It is harder to comprehend and more conceptual. But more importantly, what are the changes?

"Generally, it breaks the barriers between different professions by freeing data from one system to another, and connectivity is the gist of Digitalization," said Norana Johar, the Chief Operating Officer of TimeTec Group.