EpiCamera is a cloud-based video surveillance solution that stores captured images by IP based cameras or web cameras from user's site. It allows users to access and view the images anywhere, anytime with an internet connection via web access. With the convenience and affordability of IP cameras and web cameras installations these days, EpiCamera foresees the rise in its deployment in offices and home for surveillance and security. Taking advantage of the situation, EpiCamera is pleased to be offering storage space for captured images of events on a remote location instead of in a DVR or in a local computer for added security and convenience.

This is further supported by a report released in September 2013 by IMS Research, an IHS company, stating that "The world market for video surveillance as a service (VSaaS) is predicted to have average annual growth of 17% from 2012 to 2017, achieving nearly to US$1.3 billion by 2017". At the same time, cloud-based video surveillance solutions used in global SME installations is forecasted to be worth US$100 million in 2016.

EpiCamera Cloud Surveillance Solution is the preferred choice for those who want to build their camera business into the future. Offer EpiCamera as an option to you storage solutions to your clientele, emphasizing on its scalability, security and convenience. When the whole world is moving towards cloud, your business shouldn't be left behind.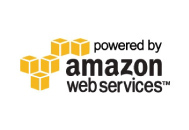 Providing Clients With TurnKey Solution
You can utilize our dedicated cloud servers to provide your clients with turnkey cloud solutions. The program is designed to be simple and flexible, which provides you the freedom and control to manage your client's sites. Incorporated with Amazon Web Services, EpiCamera strives to provide users with the best hosting solution for network cameras and storage of the captured events.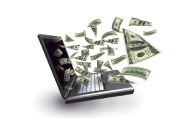 Attractive Commission
EpiCamera has an attractive reseller programme with an attractive reward package available to all its resellers. Without requiring any investment from resellers, EpiCamera provides up to 30% commission where the resellers will have an option to enjoy this 30% commission package or they can choose to sell the solutions at a discounted rate.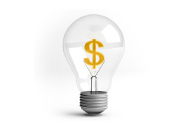 Low Cost and Easy to Use
EpiCamera provides companies with a low cost, easy-to-use, Internet-based control tool. Resellers can simply log in to the website and access their client's account directly remotely. Since digital video is stored on our server, the repair and service costs of analogue tape drive systems are eliminated. Additional savings include reduced travel costs to and from a monitored remote sites - unless there is a physical problem with the cameras, our reseller can almost always solve the problem through the Internet.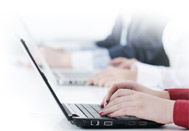 Comprehensive Online Training
To be a value-added reseller, resellers are offered EpiCamera Online Training Program provided on our website. The training program covers various topics related to this business and we also provide guidance on how to convert the traditional Analogue CCTV system using a video server or digital video converter with FTP capability to connect to EpiCamera.
Marketing Support
EpiCamera provides various kinds of resources online such as brochures and other necessary information for you to use in your sales and marketing effort. You can download and access to this information at all times and if you required more information, you can always contact us for assistance.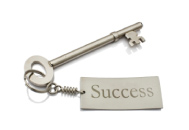 Visionary Career and Prospective Investment
IP surveillance uses a technology, which gained recognition in the security industry in a very short duration and employs open standard protocols and networks for communication, which allow equipment from several manufacturers to be used in the same system. EpiCamera provides a platform for you to start in this business and get ready for the future.