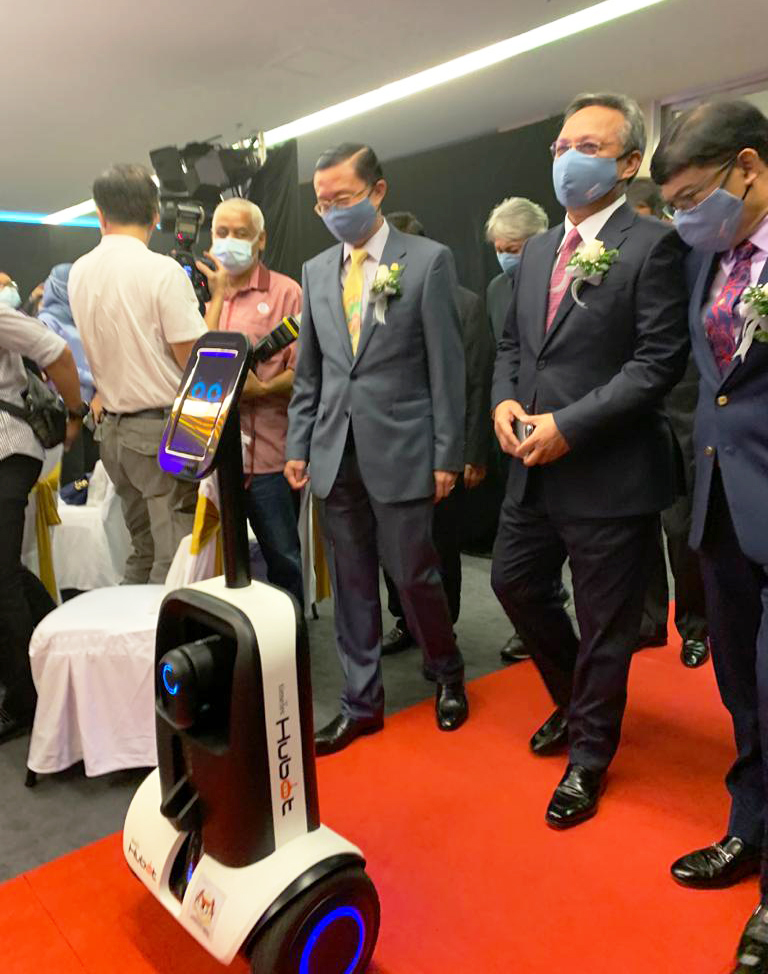 Hubot, the TimeTec robot for visitor management, was featured at the launch of JDEC, Johor Digital Economy Centre on 1st of November 2020. The main goal of JDEC creation is to develop Johor as the regional trading hub for e-Commerce, accelerate digital transformation for local businesses, and nurture domestic talents for digital economy growth within the State. It will provide comprehensive training and assistance to help Johoreans in their digital transformation journey.

Established with a RM2mil allocation from Sultanah Fatimah Foundation, JDEC is spread over 929.03 sq metres on the second floor of the Country Garden sales gallery in Danga Bay here. The launch was officiated by Johor Menteri Besar, YAB Datuk Haji Hasni Mohammad at the Country Garden Danga Bay, Johor Bahru, Johor and graced by the Foundation board of directors Chairman, Dato' Tee Siew Kiong.

According to Datuk Tee Siew Kiong, the centre had high hopes of training 1,200 individuals in its first year to produce talents skilled in media buy, social media platform anchoring and digital transformation for businesses.