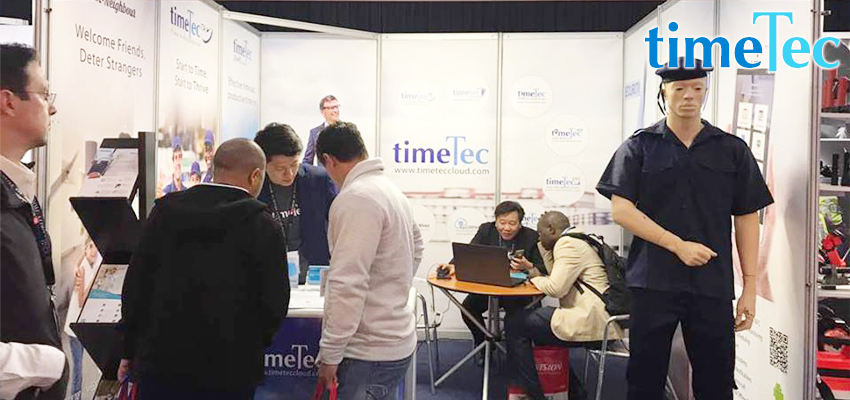 A New Beginning, A Promising Hope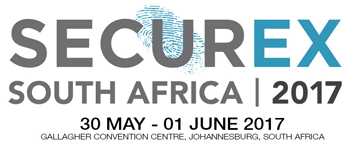 Even though we have marketed FingerTec products in South Africa for more than 10 years, none of the FingerTec's team have ever set foot on this land prior to this exhibition because all of our business activities are handled by our trusted partners over here.

We were reluctant to showcase our FingerTec biometrics products because the technology is not a novelty anymore; instead, to get the crowd excited we showcased our latest offerings. In Securex, we introduced TimeTec cloud-based solutions with the highlight given to TimeTec Patrol, followed by i-Neighbour, a smart community system and TimeTec TA, time attendance and scheduling system.

And I've always thought that software is less appealing in comparison to the hardware. Surprisingly, the software drew a satisfying amount of crowd to our booth. Minus some sheer curiosity inquiries, we saw the real sign of demand for cloud solutions. It is especially true to those early birds that recognized the technology trends. Many of them showed enthusiasm to becoming our partners in South Africa and in the neighbouring countries, and they wanted to be the first to grab the opportunities to capitalize these new technologies.
Day 1 Highlights:
| | |
| --- | --- |
| • | It was a pleasure to have our long time FingerTec partner BioFinger's Donovan Bird dropped by our booth. He was excited to start another new chapter with us and carry TimeTec cloud solutions in his business's portfolio. |
| • | Albert Dikgale from Cygninet signed up TimeTec's dealership on the day to venture into this cloud business efficiently with us. |
Day 2 Highlights:
| | |
| --- | --- |
| • | We met another FingerTec partner, Tols Meimaris from Time and Speed, who came with a colleague and spent quite some time to understand the cloud solutions. He saw a huge potential in i-Neighbour smart community system in South Africa and interested to explore the solution further. |
| • | Prabhu Ramalingam from a security company with more than a hundred guard force based in Nairobi, Kenya wanted to deploy TimeTec Patrol and was looking for an affordable solution to match his country's economy landscape. |
Day 3 Highlights:
| | |
| --- | --- |
| • | The Sales Director of CIPE, Grant Gibbs spent a good amount of time going through TimeTec TA, focusing on the job costing module in details, and was impressed with the features offered. |
| • | The business owner from NovaCloud explored TimeTec Patrol, TimeTec TA and i-Neighbour smart community system and learned how SaaS business concept works and how the products can be marketed in South Africa. |
From the show's response and feedbacks, it's clear to us that cloud is indeed the rising trend and all in all, our investment in this show is worthwhile and promising.

Before Securex, I spent a few days in Cape Town, visited some popular tourist spots including Table Mountain, Franschhoek, and the must-visit Cape of Good Hope, where it marks the point of European expedition to round the sea route to Asia and started the new trade and colonization in the Middle Ages.

Modern trades nowadays are borderless, less intrusive, and literally virtual. And when I saw some clouds blew past the Cape of Good Hope, it was such an auspicious moment for me, to mark a new beginning of our new business venture in this continent and to radiate to the rest of the world.