TIMETEC BEST LIST OF 2019
TimeTec has always been the leading commercial product brand for biometrics door access and time attendance systems with its FingerTec products. Provisioning the market with foolproof and robustly built products has become the secret potion to FingerTec's successful achievement over the years. Of late, the cloud solutions have been making their way into the business operations of various organizations providing efficiency and efficacy beyond expectation.
To mark the end of an era and to welcome 2020, we hereby present you TimeTec Best List of 2019 based on the sales of the entire year.
One thing is for certain, these products have carved the company's momentous time periods through perceptible team efforts to achieving product excellence for greater return of quality satisfaction.
TimeTec TA - Best Cloud Solution of the Year
"

Best Cloud Edition

" Software Versatility
The huge demand from the market for an effective cloud solution for workforce management has made 2019 the year of cloud solutions. TimeTec TA has taken the cake with deployment of the solutions in many large organizations, to name a few, 1. QSR Brands - the company that operates KFC, Pizza Hut and Ayamas; 2. Mamee-Double Decker (M) Berhad - a household name for food and beverage; 3. Central Sugars Refinery (CSR) - one of the leading producers of quality sugar products in Malaysia. The versatility of TimeTec TA is unparalleled where it can cater to the simplest requirements up to the complex multi-branch requirements. The various clocking methods including GPS, WiFi, NFC, and Beacon modernize the TimeTec App, making it the most preferable customer's choice of solution edition for 2019.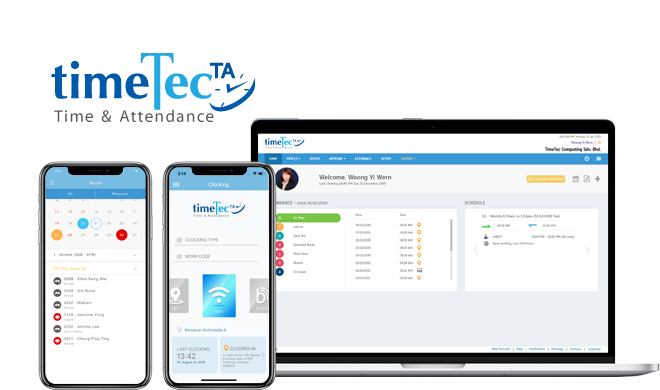 FACE ID 2 - Best Face Device of the Year
"

Face & Fingerprint Dual Function

" biometrics verification terminal
Face ID 2 leads the way with its biometrics combination, fingerprint, and face. One device that can stores up to 1200 face templates, 10,000 fingerprint templates and 200,000 transaction logs become a preferred choice for large companies that look for advanced contactless biometrics technology. This product attributes with PUSH technology is a cloud-based solution compatible. It comes with a wireless communication option which includes WiFi, GPRS, and 3G. This model can be found high in demand across the Middle East for its versatility.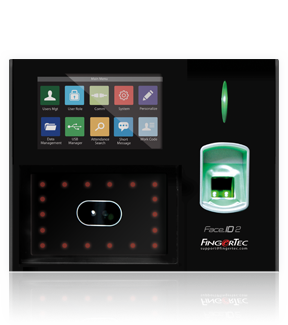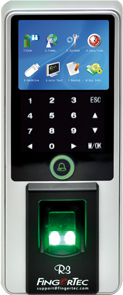 R3 - Best Access Control Device of the Year
"

Most Customer Satisfaction

" with its technological features & design
The stylish R3 is the preferred choice for biometrics door access solution. The slim and modern finishing device has up to 128MB huge memory capacity and 100,000 transactions. It comes with a comprehensive time attendance & door access features such as TimeZone, Group TimeZone & Group Verify features. Benefitting businesses that require quality door access deployment. R3 is also pairable with slave terminals, giving customers the option to install a fully reliable and economical biometrics solution.
Kadex - Best Card Device of the Year
"

Small Machine with Big Capacity

"
Kadex has always been the preferred choice for RFID card lovers. It is a powerful card system that caters to medium to large-sized businesses. This machine can cater up to 30,000 users and 50,000 transaction logs. It is pairable with i-Kadex or k-Kadex slave readers and has a built-in alarm for emergencies/ break-in alert. On top of all, Kadex features up to 50 timezones for multiple work shifts businesses. This model has been going strong over the years and has remained as one of the best RFID cards just yet.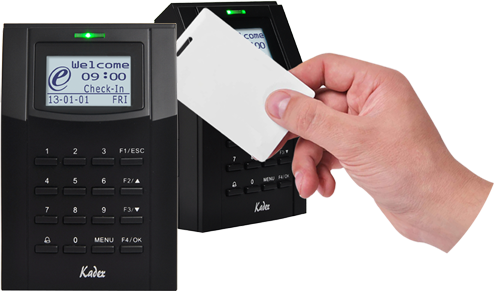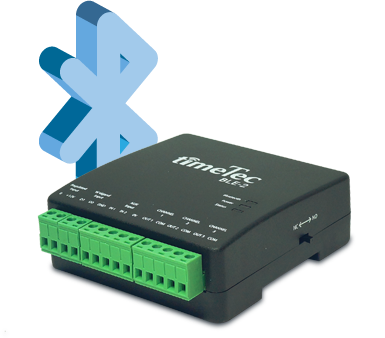 TimeTec BLE-2 - Best Controller of the Year
"

Small Machine with Big Capacity

"
TimeTec BLE-2 controller taps on the Bluetooth technology for a wireless connection in the door access control installation. The controller is a small yet powerful IoT product that can be connected to door access devices such as QF Master, turnstiles, barriers, doors and many more. The combination of this controller and mobile app makes it an easy choice for customers who are looking for convenience and affordability.
i-Neighbour - Best Community Solution of the Year
"

Most Comprehensive Residential & Visitor Management System

"
i-Neighbour solidly rich with multifaceted features has made this solution the least comparable product in the market. This solution has been making its mark in the urban communities in Malaysia and abroad within a relatively short period of time. i-Neighbour rooted in enriching its system that only effectuates an all-rounded community solution development. Today, more than 100 communities installed with i-Neighbour have earned their benefit from the solution day in and day out.