QF MASTER
Live Detection & Scanning Options
QF Master, an intelligent product of unique, is a robust facial authentication that gives a distinct access point to the Ins and Outs of door activities. This is an advanced access control system that operates in the form of a mobile app, using Android smartphones to pair with TimeTec BLE-2 via a Bluetooth connection. QF Master completes the making of high precision face justification access permission.

Since the day QF Master was launched, TimeTec has been identifying areas of improvements on this product unremittingly. With continuous configurations and applicable features breakthrough, several new features are ready to apply immediately by our customers for immediate improvements.
LIVE DETECTION
QF Master new built-in has a highly sensitive motion detector to approaching targets. Idle screen switches from minutiae facial verification whenever presence is detected.
The screen saver wait time can also be altered, adding your personalized ads for the waiting period is also available.
A more insight feature is the adjustment of the scanning distance. Three scanning distance options can be chosen for users verification: From Near ( < 1 Meter), to Medium ( < 2 Meters), or Far ( < 3 Meters).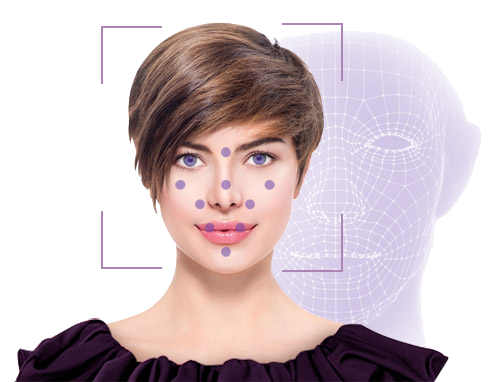 3 NEW Configurations
These configurations can all be activated to enhance for a split second verification.
*Note that each of them must be turned on individually.
Distance Scan


Human presence detection verifies according to the scanning distances pre-set in the system. The user must stand within the preferred distance for face verification.
Full Face Scan


Stand up-front to the QF Master device for a full-face scanning. Partial face-scanning ONLY will not be recognized.
Any Angle Scan


Verification can be done in all angles including tilted head and partial face scanning. Enable this option to amplify the lens for quicker facial recognition.
Product Specifications
Device Type
Android Smartphone
Face Template
Up to 10,000 face templates with 1:N verification
Transactions
Up to 1,000,000 transaction data
Type of Scanner
5 MP front camera with f/2.2
Memory
2 GB RAM
Push Technology
Yes
Product Dimension
147.5 x 71.5 x 8.3
Verification Time (SEC)
Face <1
Face
FAR <0.01%, FRR <0.1%
Method
3G/4G Speed: HSPA, LTE
Wi-Fi: Wi-Fi 802.11 b/g/n, Wi-Fi Direct, hotspot
Power Input
Non-removable Li-Ion 3000 mAh battery
Work Codes
Yes
Fast Transaction Checking
Yes
Display
5.45 inches
Photo-ID
Yes
Daylight Saving Timer
Yes
Voice/Display Language (Terminal)
English (Standard), Arabic, Indonesian, Chinese Traditional / Simplified, Cantonese, Vietnamese, Spanish, Portuguese (Portugal), Turkish, Persian. Other languages are available upon request.
Integrable with
Unlocking Method