| | | |
| --- | --- | --- |
| TimeTecTivity | 01/02/2019 | | |
TimeTec Appraised At CMMI Maturity Level 3
At TimeTec, innovation is not the only aspect that we are aiming for as a company, but likewise we value how these amazing ideas are being contributed by our passionate staffs operating in the R&D Department as well. Hence, from the 3rd – 9th January 2019, TimeTec R&D Team has been engaging in a 5-day CMMI Appraisal Briefing at iTech Tower, Cyberjaya to gain better insights regarding the current practices for software engineering and project management processes.
Capability Maturity Model Integration or CMMI is a process level improvement training/appraisal program that is administered by the CMMI Institute and was developed at Carnegie Mellon University. Basically, it is a structured and systematic collection of best practices to guide process improvement across an entire organization. Thus, during the workshop, TimeTec took the opportunity to look more in-depth on our strengths and weaknesses as well as use these findings to carry out continuous improvement for our deployed quality system.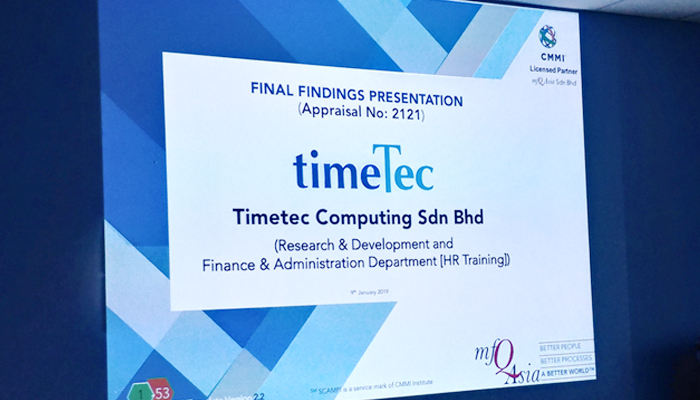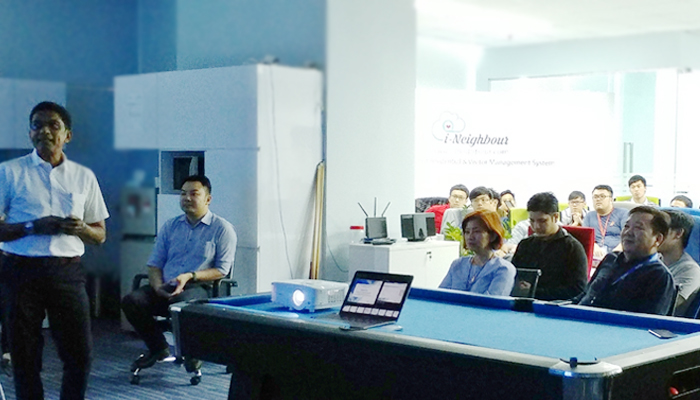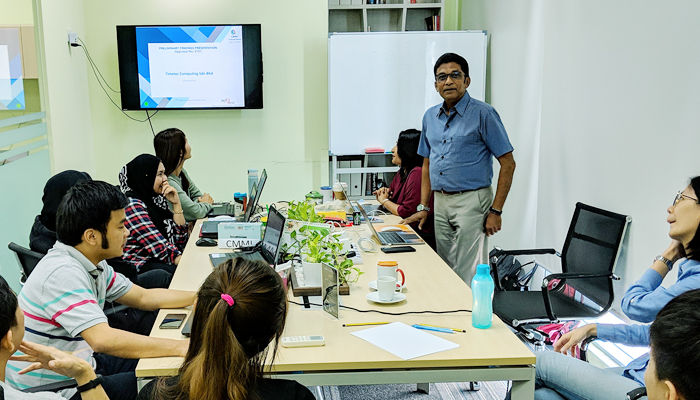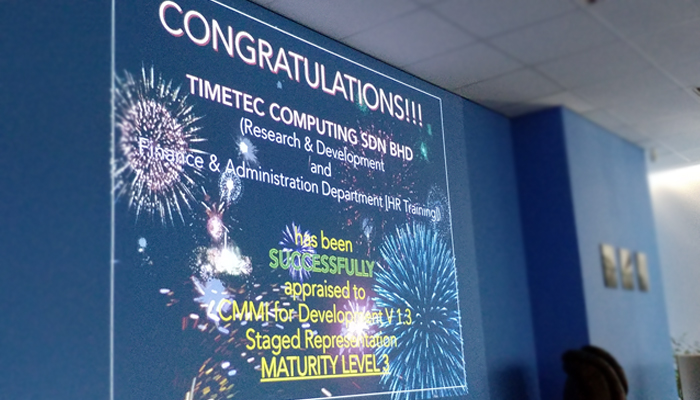 Simultaneously, CMMI Appraisal Leader, Mr. Dorai Sinna from mfQ Asia, also provided a valuable service in appraising our company unit's processes at CMMI Maturity Level 3: Defined – "Our organization's processes are well characterized and understood, and are described in standards, procedures, tools, and methods". As such, TimeTec is very thankful for the guidance and service provided by Mr. Sinna throughout the entire briefing.

TimeTec produces sophisticated Smart Solutions that are both practical and affordable for the Workforce Management, Security and Residential Property industries. Explore our Cloud Solutions for your businesses today by visiting our website provided below.