| | | |
| --- | --- | --- |
| FingerTec News | 05/02/2018 | | |
TimeTec Adopts Pardot for A More Effective Marketing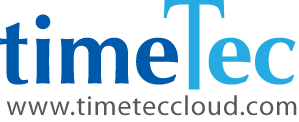 The cost of marketing for business is getting more expensive today with the inclusion of various new media and social media strategies in the mix. Days where advertisement in the media can deliver its promises are over and businesses are forced to come up with a variety of marketing strategies in order to gain more tractions and lead generation. Businesses have to strategize one marketing campaign across multiple platforms and at the same time need to assess the campaign's effectiveness from each platform to gauge its ROI.

Cost of customer acquisition is increasing as we speak, hence businesses need to figure out ways to stretch and maximize their marketing budget to the maximum. On top of that, launching marketing campaigns in the Internet poses an even greater challenge for businesses to track its potency accurately.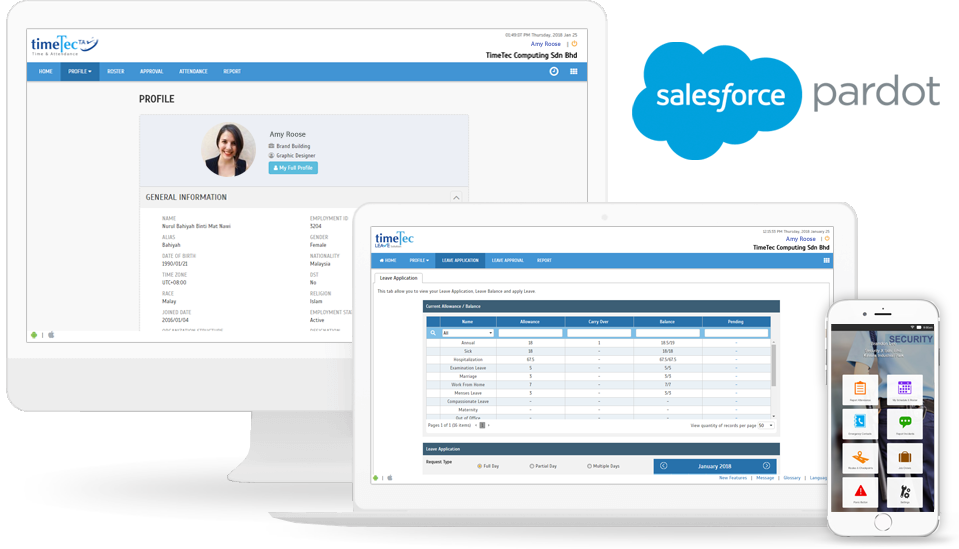 Time & Attendance
Management System

Employee Leave
Management System

Guard Tour
Management System
Recognizing this situation, starting January 2018, TimeTec has subscribed to another Salesforce service to automate the process of all the marketing activities happening at TimeTec HQ. Salesforce Pardot is a B2B marketing solution that helps marketers to create more leads, generate more pipeline, and empower sales to close more deals. Deployment of Pardot at TimeTec is timely looking at the latest addition to the revenue streams for the Group. Going forward, TimeTec will put more focus on our cloud-based solutions for workforce management and security including employee time attendance solution, TimeTec TA, employee leave management, TimeTec Leave and security guard patrolling system, TimeTec Patrol. As such, the organization decided to implement more cloud solutions in the operation to maximize productivity and to embrace cloud working culture simultaneously.

With the automation of marketing processes, TimeTec hopes to connect better with our potential customers and to provide the much-needed assistance throughout the sales process and providing a greater chance to close the deals. All in all, the objective is to be able to offer customers a more positive experience when dealing with our company and the brand from the get go.